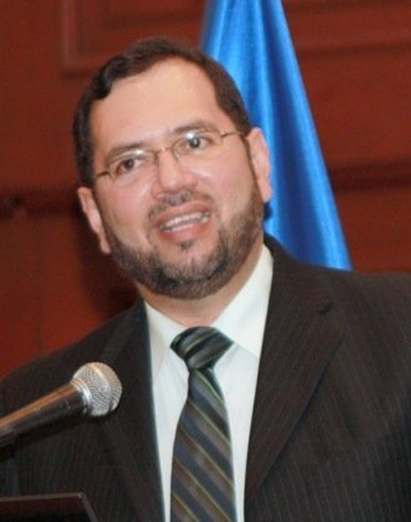 He is a Psychologist. He holds a Doctoral degree in Political Science from Vanderbilt University and a Master degree in Public Policy in Latin America from Oxford University, England.
He was the director of the University Institute of Public Opinion (IUDOP) at the University of Central America (UCA) in San Salvador from 1994 to 2006. During the 1990s, he was an assistant professor of Social Psychology at the School of Medicine, Universidad de El Salvador. He has also lectured at the Universidad Centroamericana in San Salvador; Universidad Nacional Autónoma, Honduras, and Lund University, Sweden. He has worked as a consultant for the World Bank, the IADB, the Pan-American Health Organization, the UNDP and several NGO's on the topic of Central American violence, gangs, and governance. As director of IUDOP he supervised more than fifty national public opinion polls in Central America, especially in El Salvador, and conducted several survey-based research projects on political behavior, criminal violence, and human rights. He has been working on Central American gangs since 1996, and has published several articles about violence in the region.
Currently he is a Visiting Assistant Professor, Department of Politics & International Relations, Florida International University (FIU).