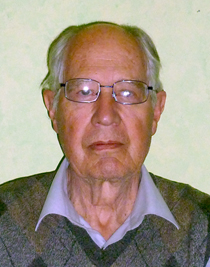 Medical Doctor, Psychiatrist. Retired since 1999. Former Minister of Health, Government of Bolivia, La Paz.
He was Chief of the Unit of Treatment and Care, Programme on Substance Abuse (PSA), World Health Organization, Geneva, Switzerland. Also was Chief of the Service of Psychiatry at Hospital Viedma in Cochabamba, Bolivia.
Former Vice-Rector, Universidad Mayor de San Simón. He was Professor of Psychiatry, Medical Psychology and Psychopathology at the Universidad Mayor de San Simón in Cochabamba, Bolivia. In addition, he was Chief of the Department of Mental Health, Universidad Libre, Cali, Colombia and Director of the Course on Mental Health at the Universidad Católica San Pablo, Cochabamba, Bolivia. He used to be a Research Associate at the Program on Social Psychiatry, Cornell University Medical Centre, New York.
Author of numerous books and articles on Medical education, Traditional and indigenous medicine and Alcohol and other psychoactive substances.