The CONFEDROGAS Consortium was founded on May 15th, 2013 in order to organize the Latin American Conferences on Drug Polices. Based on a history of results produced by conferences in Buenos Aires (2009), Rio de Janeiro(2010), Mexico DF (2011), and Bogota (2012), organized by Intercambios Civil Association in partnership with Psicotropicus (2010), CUPIhD (2011), and Acción Técnica Social (2012) as local organizers, and with the support of WOLA and TNI, these six NGOs have now formally joined together to strengthen the drug conference initiative as a permanent, regular platform for discussion and development of new proposals.
The CONFEDROGAS Consortium's mission, according to the letter of commitment signed by the six member NGOs, is the organization of Latin American Conferences on Drug Policy, those that will develop in different cities in Latin America, with at least biannual regularity beginning in 2013.  The location and the date of each conference will be decided between the members of CONFEDROGAS, as will the designation of the local organizer, the formation of the Organization and Science Committees, and the raising of the necessary funds.  CONFEDROGAS members have agreed that their Executive Secretariat is in charge of Intercambios Civil Association that will act on their behalf.
For this purpose, the six NGOs are sharing their combined experience and institutional structure with the CONFEDROGAS Consortium.  The six are: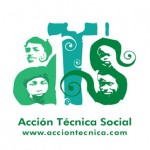 Acción Técnica Social is recognized on a national and international level as being both realistic and cutting edge in its analysis and address of the phenomenon of the consumption of psychoactive substances. It is currently developing projects for the Ministry of Social Protection in Colombia's departments called Risaralda, Norte de Santander, Caldas and Cauca. In Bogotá, the group operates projects for and advises the mayors of the Chapinero and Rafael Uribe localities; its director forms part of the group of advisors that design and implement "Public Policy in the Prevention and Health Care for Consumers of Psychoactive Substances, and Prevention through Linkage with District Offer."  ATS is in charge of promoting the Colombian Platform for the Reform of Drug Policy.  Internationally, its alliances and dialogue with Energy Control, ASUD, IHRA, SPSS, among others, permit it to bring an innovative perspective.
Collective for an Integrative Policy toward drugs (CUPIhD) is a civil society organization dedicated to the investigation, education, action, and diffusion of information oriented to transform the culture and policies of drugs under a focus on harm reduction that is multidisciplinary, holistic, scientific, and respectful of human rights.  It unites a multidisciplinary group of professionals from distinct areas of knowledge and political activity whose trajectory has been linked in one or another way to the study and intervention in the drug problem.  Its principle objectives include: 1. Make it possible for all citizens, from infancy through adult life, to expect clear, simple, scientific, balanced, and free from moral prejudices, information regarding psychoactive substances, its effects, and the possible consequences of its consumption.  2.  Create consciousness among drug users of their rights and the inherent responsibility before themselves and the community, when they decide to consume psychoactive substances.  3.  Generate a culture of respect for the private decisions that adults make exclusively by themselves, when those decisions never affect third parties or society at large.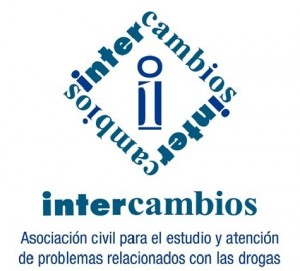 Intercambios, civil association for the study and attention to problems related to drugs is an NGO created in the city of Buenos Aires in 1995. The institutional mission proposes to contribute, with a human rights approach, to the construction and application of knowledge of problems related with drugs.  Intercambios recognizes that the stigmatization and discrimination associated with these social problems, in many cases, generates practices that violate people's human rights; hence, it focuses its attention on the defence of human rights, social commitment, and scientific rigor.  Intercambios is a key organization in Latin America regarding harm reduction and drug policy.  It develops actions of political impact, investigation, and distribution of information, and strengthening of abilities, in association with other regional actors, with the objective of influencing governmental and multilateral drug policies. Since 2003, in consecutive form, Intercambios Civil Association has organized the Argentine Conference on Drug Policy and it has organized four Latin American Conferences on Drug Polices in association with local institutions in other countries in the region.  Since 2011, and as events associated with conferences, Intercambios has organized three Latin American Awards for Journalism on Drugs and three Seminars for Journalists on Drug Policies.

Psicotropicus, Brazilian Center for Drug Policy is an NGO founded in 2003 that works to change current drug policy. This pioneering organization helped to bring the debate on drug policy from the sidelines and bring it to the center of daily discussions. Psicotropicus recognizes that it is not the government's role to control the individual's actions towards their own body, and much less to punish them for it. It is very conscious of the existence of drug abuse and the auto-destructive potential of drug consumption. However, it sees that the political war against drugs and against drug users is a catastrophe that impedes effective work that would confront the problem. For this reason, it proposes that society set aside its fears and prejudices, undertaking a serious effort to develop drug policies that promote tolerance and common sense instead of repression and hypocrisy.  It struggles for the end of the war against drugs and for distribution of resources to health and education rather than to the military, justice system, and police.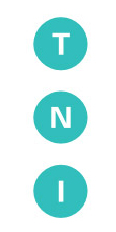 Transnational Institute (TNI) was created in 1974 as an international network of activist-researchers dedicated to the critical analysis of world problems, present and future, with goals of intellectual support in movements that fight for a more democratic, equitable, and environmentally sustainable world.  TNI works on a wide spectrum of interrelated issues. Thanks to the constant interaction between researchers and projects, TNI has a unique, well-informed perspective, with a cross-sectional approach to complex global problems. The TNI program of Drugs and Democracy has analyzed global tendencies in the illegal drug market and drug policies since 1996. The program has made an international name for itself as one of the principle institutions in the investigation of drug policies and as a critical observer of the UN institutions of drug control, especially the UN Commission on Narcotic Drugs (CND), the UN Office on Drugs and Crime (UNODC), and the UN International Control Board (INCB). During the last decade, the program on Drugs and Democracy has centered on the development of drug policy and its repercussions for southern countries. Its strategic objective consists in contributing to a more integrated, coherent policy, in which illegal drugs are seen as a cross question in the broader framework of the objectives of poverty reduction and sustainable development, promotion of public health, protection of human rights, construction of peace and good government. It carries out investigations in the field, develops high-quality analysis and coordinates international conferences with the double objective of informing those responsible for the formulation of policies and the press and to promote political debate.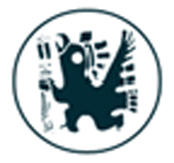 WOLA promotes human rights, democracy, and social justice through work with its local counterparts in Latin America and the Caribbean in order to influence policies in the United States and the rest of the world.  WOLA works closely with local counterparts in Latin America and the Caribbean, analyzing events and regional challenges, and acting rapidly to ensure that a wide variety of voices are heard.  WOLA's work motivates defenders of human rights, promoters of democracy, and other activists working toward social justice to provide information and local perspectives at the international level.  WOLA influences the public debate and puts new themes on the table through work with communication media and the promotion of public events with academics, officials, and activists. The availability of WOLA resources online, its events, commentaries, and memos, as well as the organization of delegations to the region and from the region to Washington, are opportune, reliable sources of information for journalists, academics, political actors, and the general public.  WOLA is a key resource for civil society organizations in Latin America and the Caribbean, working closely with local counterparts in the region in the construction of alliances, research, and in promoting drug policy reform.  WOLA works to reduce the harms caused by the drug trade and by the mistaken war against drugs, and works to promote, throughout the continent, drug policies that protect human rights and public health.