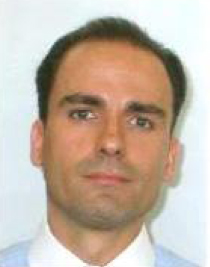 Dr. de Andrés is the UNODC Regional Representative for Central America, the Caribbean and the Bolivarian Republic of Venezuela in Panama. Previously, he served as Deputy Head of the Regional Section for Europe, Latin America and the Caribbean in the Operations Division of the headquarters of UNODC in Vienna, Austria, where he had the opportunity to promote strategic initiatives with the Permanent Mission of Panama to the United Nations United Nations in Vienna, such as the establishment of the security hub for the Americas in Panama.
Dr. de Andrés has published numerous articles in international newspapers and magazines on topics such as economic diplomacy, diplomacy and international public law, drug trafficking and transnational organized crime in Latin America and the Caribbean, Europe and Africa.
He has a Ph.D. in international economics from the Universities of Michigan / Madrid, a Master's in Public Administration from the College of Europe in Bruges (Belgium) and a double Bachelor of Arts in International Economics and International Relations from Hillsdale College, Michigan, USA.
Dr. de Andrés has served as a visiting professor in diplomacy, international relations and multilateral affairs at University of Doğus in Istanbul, Turkey,University of Ateneo de Manila in the Philippines (international negotiation and diplomacy), and the Universidad Complutense de Madrid (crime and drugs in Africa).