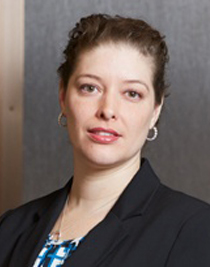 Deputy director of the International Harm Reduction Development Program at the Open Society Foundations. The program works in Eastern Europe, Asia, Africa, and the Americas to support the health and human rights of people who use drugs.
Previously, she worked as legal officer with the National Criminal Justice Reform Program with the Open Society Justice Initiative. There she worked to help rationalize the use of pretrial detention globally, to reduce the use of pretrial detention in countries where it's used excessively, and to develop safe alternatives to pretrial detention where they did not exist.
Prior to joining the Open Society Foundations, Tomasini-Joshi worked at NYU School of Law where she served as assistant dean for public service, executive director for the Root-Tilden-Kern program, and acting executive director for the Bickel and Brewer Latino Institute for Human Rights. She has also worked as senior policy analyst for the landmark Criminal Justice/Mental Health Consensus Project, and as staff attorney at the Columbia University/Goddard-Riverside, Tenant Assistance project, and at MFY Legal Service's Mental Health Law project.
Tomasini-Joshi holds a master's in international affairs from the Columbia University School of International and Public Affairs, and a JD from Columbia University School of Law. She was born in San Juan, Puerto Rico, and speaks Spanish.