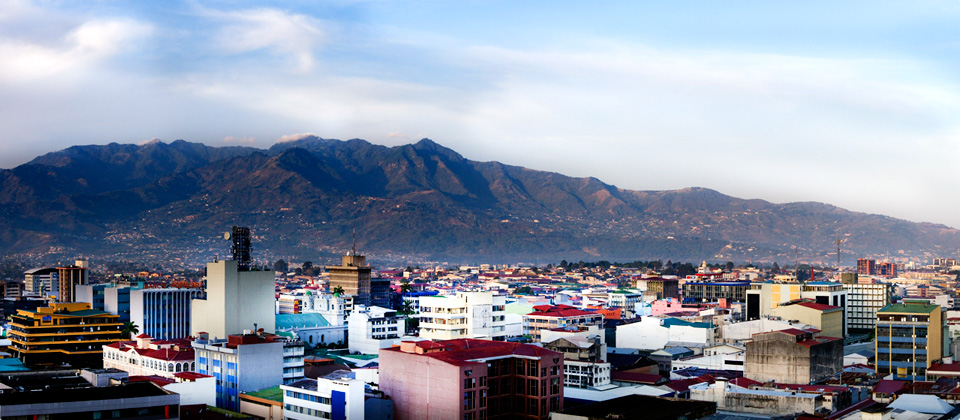 San José is the country's most highly populated province. Located in the Central Plateau, it extends to the northeast, crossing the impressive mountains of the Central Mountain Range, which includes national parks, forest reserves, and fertile lands, with an abundance of coffee plantations. Costa Rica's capital, San José, is in the Central Valley. It's an extensive plain, guarded by majestic volcanoes and green hills, honoring the natural richness that exists throughout the national territory.
Founded in the first half of the eighteenth century, San José is nowadays a city where visitors of the entire world converge; metropolis full of interesting places, faces, and colors reflecting the history of a population. Its architecture is diverse, as may be the people walking its streets. In the north sector of the city you can find the most refined samples of urban development of the early last century. There are many houses and buildings of European inspiration, built with a profound Costa Rican sense of style.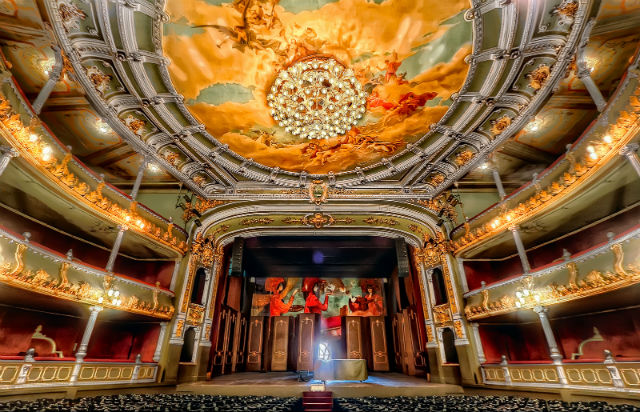 Among the most representative places of the city, we can mention the National Theater, Costa Rica's pride, and historically, house to some of the best artists, national as well as foreign. Inaugurated in 1897, fruit of the determination of merchants, intellectuals and politicians, who were able to identify the importance an opera house could have, to present the best artistic productions in the world. Nonetheless, a list of world class museums, parks, hotels, theaters, and historic buildings, are some other options to be discovered by the thousands of tourists visiting San José yearly.
Once in the city, visitors may choose among dozens of one-day tours to the most outstanding natural places, inside and out of the Central Valley, as well as having access to a great variety of sports adventures and activities for exploring.
San José City lies in the Torrid Zone and is in a tropical rainforest. However its elevation gives it a mild climate. Under the Köppen climate classification it features a Tropical wet and dry climate. The temperature ranges between 17 and 30 °C (63 and 86 °F). Relative humidity averages 68.2% (with extremes of 55% in March and 78% in October) and the daily range tends to be between 60% and 90%, with the humidity typically dropping to the lower end of this range near mid-day and rising again during the night. It rains on an average of 170 days per yearbut half the rainfall pours down on only 15 of these days. The rainy season is from May to mid-November, but cloudiness and rainfall can occur during the dry season. There are approximately 2040 hours of sunshine per year. Regularly, there is a very strong wind at some locations in San Jose during the dry season.