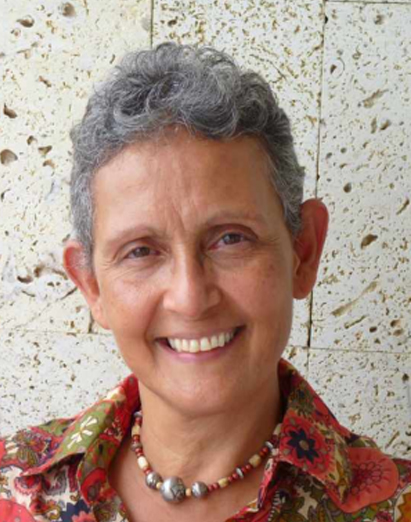 Bachelor's Degree in History from the National Pedagogic University in Bogota. Master's Degree in Political, Economic, and Contemporary International Problems from the Instituto de Altos Estudios para el Desarrollo – Universidad Externado of Colombia. She has a Master's in International Relations and a Doctorate degree in Political Science from the Sorbonne University. She completed her post-doctorate at the Institut des Hautes Études de l'Amérique Latine (IHEAL), Sorbonne Nouvelle University.
She was coordinator of the preparatory debate and the Social Summit of the VI Summit of the Americas in 2012, and member of the Foreign Policy Mission of Colombia. She was professor at the Institute of Political Studies and International Relations (IEPRI) at the National University of Colombia in Bogota. She formed part of the Integration for masters' degrees Chair at the National University. She was a member of the Presidential Commission of Integration and Columbian-Venezuelan Border Issues (COPIAF) for over 10 years and Ambassador in the General Assembly of the United Nations. She was a member of the directive committee of the Coordinator of Economic and Social Research of the Greater Caribbean (CRIES). She coordinated the "Group on regional integration" and the "Latin America" group of the project "The insertion of Columbia in the changing international system" Friedrich Ebert Stiftung (Fescol), Academic diplomat of San Carlos, IEPRI, National, of the Andes, Externado, Military and Xavierian Universities. Coordinator in Colombia of the Academic Colombian-Venezuelan Group, of the Andes-Brazilian academic project, and the Colombia-Ecuador project.
Currently,  she is a member of the Jury of the National Peace Prize. She is a columnist for El Tiempo y Panorama del Zulia, Venezuela.