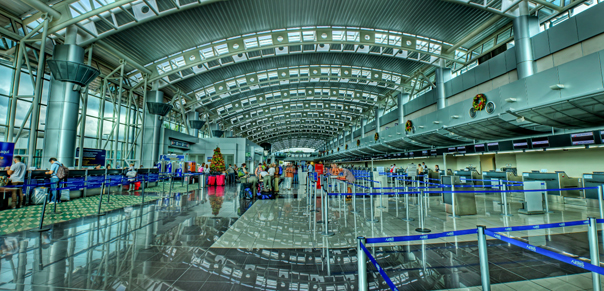 Electricity
Like in the US and Canada, the Dominican Republic plugs with 110 V currents. It is recommended that visitors from other countries bring their own adapters for their electronics.
Normal City Hours
Most businesses open at 8am or 9am in the morning and are open until 5pm or 6pm in the evening during the week, and can close around 1pm on weekends. Larger commercial shopping centers will close later, around 9pm during the week and around 8pm on weekends. Restaurants, clubs and bars normally close around midnight during the week and 2am (3am w/special permission) on weekends and holidays. Bars, clubs and restaurants in hotels may be open 24 hours a day.
Language
The official language in the Dominican Republic is Spanish. English is spoken throughout the country and most employees in the tourism sector speak fluent English, French, German, Russian and other languages as well.
Currency
The local currency is the Dominican Peso (RD$). It comes in denominations of $1, $5, $10, and $25 in coins and $20, $50, $100, $200, $500, $1000 and $2000 in paper currency. US dollars and Euros can be exchanged easily in banks and authorized currency exchanges throughout the country. There are restrictions with respect to bringing in more than $10,000 into the country, and must be declared when passing through customs. If you are in need of large sums of money in cash, it is easier to go to bank and ask for a cash withdrawal once in the country. Most banks open by 8:30am and are usually open until 4pm. In many larger shopping center you may even find banks open until 8pm in the evening.
Exchange Rate
The current exchange rate is 45.9 RD$ or every $1 USD. Exchanges vary per country and may change, consider looking up the current exchange rate before your travel.
Health Concerns
The Dominican Republic is a tropical country, where rays from the Sun can be very intense. So to make your stay more comfortable, consider using sunscreen on a regular basis and other forms of protection from the sun. All-inclusive hotels invite the opportunity to eat and drink extensively, but do try to exhibit moderation to help avoid any stomach related issues. Hydration is also important to be aware of, make sure to drink plenty of water and fluids, keeping in mind alcohol and sugary beverages may contribute to dehydration. Consider speaking with a physician to make sure you're well enough to travel. In case of an emergency, tourist areas and major cities are all equipped with modern healthcare facilities. Your hotel may even have qualified healthcare professionals on site.
Security
The Dominican Republic is one of the safest countries in the region, but you should always be aware and take precautions such as:
– Use a safe lock box at your hotel to store away your passport, money and other objects of value.
– Take a photocopy of your passport with at all times, and carry only essentials when touring around.
– Don't leave items of value, luggage or bags in plain site in vehicles; even if there is security present in the area.
– Avoid traveling late a night, including main thoroughfares. If you need to go out at night, use only taxi services dispatched from a hotel.
Tourist Police(Cestur)
For the specific benefit of tourist, Cestur is an initiative created by the National Police, MInistry of Defense, and Minister of Tourism. If you are a victim of a crime, Cestur can help you get to a police station to present your incident and seek further assistance. The closest site is located at 30 de Marzo on the corner of avenida México, Bloque D, Edificio Gubernamental, Santo Domingo. Tel: 809 221-8697, 809 222-2026 o 809 685-0508. Email: politur@gob.do
Phone Service
The Dominican Republic uses the same phone system as the US. The local area code is 809, in addition 829 and 849 are used as well. You must dial a 10 digit number to place a call. Due to most people having mobile phones, pay phones are almost nonexistent. Thus, it is advised that you bring your own phone if you need one while traveling. Prepaid phones are available for purchase (around $42) or you may buy a SIM card for a few dollars to use with your own phone. Your hotel may also provide you with a landline from which to place calls. The local cell phone companies are Claro, Orange, Tricom and Viva. These companies also sell mobile modems that you may use to connect your smartphone or laptop to the internet. Also, Wi-Fi access points are abundant throughout the major cities.