Do not miss this unique opportunity!
Join the debate on the future of Drug Policies in Latin America
#Confedrogas2018 is the most important space in Latin America to establish networks of contacts with key actors and organizations, expand the debate from the exchange of experiences and rethink work on the problems associated with substance use.
See more
The Latin American Conference on Drug Policy has marked a before and after in the drug policies of our country, when San José was headquartered in 2014. It has a great impact for many key actors in the region. That Mexico has been chosen, in this particular moment, is good news that generates a lot of expectation.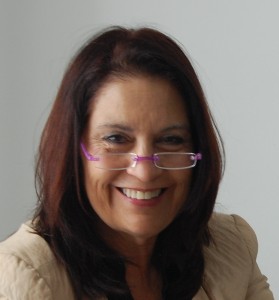 15:00 — 17:30
Annex Independence Hall
Opening of the Harm Reduction Fair
This fair will allow various organizations in the world and particularly in Latin America, to present information on the plans, programs and strategies to reduce risks and damages that exist and are applied in diverse communities.
The fair will remain open during the Conference.
16:30 — 19:00
Independence Hall
Meeting of social movements
Welcome, exchange and activities among the different movements and social organizations that will attend the conference in order to share experiences and forge ties.
19:30 — 22:00
Sala Independencia piso 3
Networking space
Space for networking among people close to the topic of drug policy.
Pata Negra Cuauhtémoc Bar, Niagara River 43, Cuauhtémoc, 06500 Mexico City.
Preferential prices for participants in the conference (present credential)
Sala Independencia piso 3
9:00 — 10:30
Independencia Room
Opening dialogue: Breaking the taboo
After a brief presentation of what was done the previous day at the meeting of social movements, the participants of the table will answer the questions: What is expected in the following years of the drug policy topic in your country? What is expected at the regional level? What can civil society do when the government does not want to make a change in drug policy?
10:30 — 12:00
Independencia Room
Panel 1: Demands and challenges in drug policy in the Americas
Social exclusion, poverty and criminalization are some of the historical results of drug policies in Latin America, with a strong impact on the community's wellbeing in the region. The panel aims to give voice and space to issues related mainly to the situation of women and young people, the increase in imprisonment and racial and socioeconomic disparity, with the aim of addressing the current challenges that hinder the respect and guarantee of human rights. the social sectors most affected by the war on drugs.
12:30 — 14:00
Independencia Room
Parallel Session # 1.1 - Drug policy in Latin America: from illegal cultivation to regulation
(Simultaneous translation Inglés- Español/ Español –Inglés)
The measures of forced eradication and substitution of crops have not had the expected results either in the development of the communities or in the global illegal production. What real and sustainable alternatives would make it possible to eliminate illegal crops? How can traditional crops be integrated into new markets? What changes can we expect with the new governments in the region?
Modera: Pien Metaal
12:30 — 14:00
Imperio Room
Parallel Session # 1.2: Transforming treatment options: the right to health
Thousands of people continue to be subjected to forced treatment, in unregulated contexts, where violations of human rights abound. In this session, experiences and proposals of different social groups affected by this type of practices will be examined, proposing treatment options focused on the right to health and the well-being of the user.
Modera: Gabriela De Luca
12:30 — 14:00
Colonia Room
Parallel Session # 1.3 Militarization, human rights and social inequality
The policies that favor the militarization of public security have adverse effects on citizen security, generating numerous human rights violations. Specific groups, such as low-income women, users and growers, particularly suffer the consequences of these measures. The session will propose strategies and alternatives to armed frontal combat between the State and various social groups.
Modera: Amaya Ordorika
12:30 — 14:00
Constitución Room
Parallel Session # 1.4: Between a rock and a hard place: groups impacted by prohibition
The prohibition and the punitive policy against drugs has indiscriminately affected multiple and diverse groups, many of them in situations of vulnerability.
Modera: Brun González
14:00 — 15:30
Sala Constitución
LANPUD
Meeting of the Latin American and Caribbean Network of People Who Use Drugs.
15:30 — 16:15
Room Independencia
Keynote Conference: Transforming paradigms
5 years after the approval of the Marijuana Market Regulation and Control Law in Uruguay. Challenges and opportunities.
16:15 — 17:30
Room Independencia
Panel 2. National regulation as an example for the international community
(Simultaneous Translation English- Spanish / Spanish-English)
As the green wave moves in the region, we see the effects of novel drug policies. The panel will present cannabis regulation models and poppy regulation proposals in different countries of the region, and will evaluate the implementation from the local to the international level.
Modera: Zara Snapp
18:00 — 19:30
Room Independencia
Parallel Session # 2.1: Drug Policy and Peacebuilding
(Simultaneous English-Spanish / Spanish-English translation)
How to use regulation to promote social justice or reparation of harm? The session will make a comparison of transitional justice tools in the context of drug-related economies, including the early release of prisoners for drug-related crimes, and in efforts to eliminate poverty, highlighting the links between decriminalization and reconciliation, amnesty and peace processes.
Modera: Adriana Muro
18:00 — 19:30
Colonia Room
Parallel Session # 2.2: Comparative experiences in strategic litigation to promote reforms
This session seeks to provide a space for the exchange of experiences on strategic litigation, its scope and limitations to promote legislative changes at the national level.
Modera: Tania Ramírez
18:00 — 19:30
Imperio Room
Parallel Session # 2.3: Small scale dealing, drug courts and the new criminalization of the use, distribution and transportation of drugs
The implementation of programs and policies that are not based on evidence, can cause effects that, instead of improving the situation, aggravate the problem of current policies. The session will address the social and legal problems surrounding micro-trafficking and the use of drug courts as a supposed response to this problem.
Modera: Isabel Erreguerena
18:00 — 19:30
Constitución Room
Parallel Session # 2.4: Education in drugs, politics, and how to reduce their risks and damages
Exchange of good practices in the implementation of harm reduction projects associated with the consumption of substances, highlighting tools and procedures of action depending on the priority context.
Modera: Rubén Carreón Diazconti
Youth Caucus: setting the agenda to reform drug policy in Latin America
Drug policies have been justified in the name of protecting young people without giving them enough space to speak for themselves. Catalyst: Young Voices Rethinking the War on Drugs invites participants under the age of 22 to express their concerns and visions for the future of drug policy in the region. Join this exciting youth-led session and participate in the drafting of a statement that raises the issues of greatest concern to the next generation of the drug policy reform movement. This statement will be presented at the closing plenary of the conference.
Please confirm your presence in the caucus by sending an email to: info@catalyst-catalizador.org.
9:00 — 10:00
Sala Independencia piso 3Room Independencia
Keynote Conference
Social activism: sacred plants and the defense of ancestral cultures.
Sala Independencia piso 3Room Independencia
10:15 — 11:45
Independencia Room
Psychoactive "Pecha": Innovations in drug policies
Why is it important to consider the sacred plants in current drug policies? • Keys to guarantee non-repetition and reparation • "Neither forgiveness nor forgetfulness": Drug policy and the search for missing persons in Mexico • Building bridges against pain: Access to controlled medicines • Supervised consumption sites • Regulated cocaine: cocaine without blood • Psychedelics: the evidence so far.
12:15 – 14:00
Independencia Room
Workshop #3.1: Experiences in and after prison; an approach from the performing arts
(Simultaneous English-Spanish / Spanish-English translation)
Women formerly deprived of freedom and their families, use the performing arts as a tool of expression and through monologues they will transmit the structural causes, their experiences, experiences and emotions during the period in which they were deprived of their freedom, as well as the challenges and obstacles when leaving prison to propose changes in the delivery of justice.
12:15 – 14:00
Imperio Room
Workshop #3.2: Promoting harm reduction in strategic communities
Exchange of good practices and innovations in the implementation of harm reduction projects associated with the consumption of substances, highlighting tools and procedures of action according to the context.
• Intercambios Asociación Civil: (Argentina). (www.intercambios.org.ar)
• Acción Técnica Social (ATS): (Colombia). (www.acciontecnicasocial.com)
• Proyecto de Análisis de Sustancias (PAS): (Mexico). (https://www.facebook.com/analizatusustancia/
12:15 – 14:00
Constitución Room
Workshop #3.3: A lot of noise, few nuts: How to ensure that your message reaches the right audience?
This workshop proposes to address new narratives to develop a homogeneous and real discourse on drug policies and issues related to consumption. The objective is to generate alliances between academia and journalism, to generate innovative discourses.
• Lugo y las Drogas: Lugo Potamio is a stuffed animal that uses drugs, and talks about how to reduce its risks and damages to the public. (www.youtube.com/user/lugopeludo)
• Los Dromomanos: Producer of journalistic projects that conducts in-depth research to understand regional problems, seeking to generate better informed and active communities in decision-making. (www.dromomanos.com)
12:15 – 14:00
Colonia Room
Workshop #3.4: How to talk about drugs in schools, with family or with decision makers?
Based on popular education methodologies, this workshop aims to guide a space for constructive and participatory dialogue, to propose strategies for solving problems from a perspective of risk and harm reduction in various communities, such as school and family, public and private institutions.
• ReverdeSer Colectivo (www.reverdeser.org)
• Anyone's Child México (www.anyoneschild.org)
15:45 — 16:30
Room Independencia
Panel 3: Mobilization opportunities compared to 2019
What has happened at the international level since UNGASS 2016? This panel will explore the achievements and challenges of the reform movement in international spaces, with a view to consolidating the position of similar countries for a real and sustainable change in drug policies.
16:30 — 17:30
Independencia Room
Community microphone: Reflection space to share learnings
This space aims to open the microphone to the attendees to share reflections, testimonies and evaluations about what was shared during the days of the conference.
17:30 — 18:30
Independencia Room
Closing table
• Representative of the next Mexican government.
• Coalition Representative #RegulaciónPorLaPaz.
• Representative of the Latin American and Caribbean Network of People Who Use Drugs (LANPUD).
• Representative of young voices rethinking the war on drugs
• Brígida Quiroga: National Deputy of the Plurinational State of Bolivia.
• Representative of growers and growers of products declared ilegal
• Representative of relatives of victims of the policies implemented to respond to the problems associated with drugs
• Representative of Equis Justice for Women
• Representative of CONFEDROGAS. Organizing Consortium of the Latin American Conferences on Drug Policies
The number of participants is limited!
Do not miss your seat. Join the discussion in Mexico City now
VenueVenueVenue
Venue of the conference

& Contacts
Contacts
CONFEDROGAS | Eleonora Pfister
Executive Coordination Assistant
Equis, Justicia para las Mujeres
Regional Press | Adrian Pietryszyn
Buenos Aires, Argentina
Do not miss this unique opportunity!
Join the debate on the future of Drug Policies in Latin America